Curated products and services from around the house.
We love the luxury toiletries and bath products created by SITRONU, located in nearby Flint Hill, Virginia, West Park Gardens' guests have long enjoyed the freshness of SITRONU's Elska scent, handmade with white tea, ginger, and cucumber for body wash, shampoo, conditioner, and hand lotion.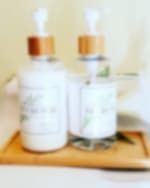 Located on E. Davis Street, SKINTOLOGY offers Incredible skin care treatments like hydrodermabrasion, oxygen infusion, and LED light therapy, to name a few. Whether you've got a big event or just want a pick-me-up, SKINTOLOGY is your choice for skincare in Culpeper. Be sure to find the 10% discount card in your guidebook.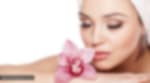 West Park Gardens offers doTERRA ESSENTIAL OIL and diffusers to our guests during their visit. Diffusing natural, pure scents like Lemon or Lavender help rejuvenate the mind and body. Oils are the essence of a plant, a gift from the earth, distilled and prepared so we can bring the power of nature to your visit.
Most of the dried flower arrangements in the house are from THE QUIET BOTANIST, a wonderful company in Hudson, New York. THE QUIET BOTANIST is reminiscent of apothecaries, ateliers, and overgrown gardens of a bygone era. THE QUIET BOTANIST creates everlasting arrangements inspired by the Australian countryside and European cottage gardens to be enjoyed throughout the seasons.